Post by milowent on Mar 22, 2007 13:08:28 GMT -5
PromQueen is a new IMS produced by the folks who brought us SamHas7Friends. Except this time they are backed by Michael Eisner, former Disney head honcho. It's the first big-budget attempt to recreate lonelygirl15's success.
It's set to debut on April 2, and run for 80 episodes of 90 seconds each.
I figured we could try setting up a board to discuss this show and see how it fares. I doubt we'll be starting threads for every episode because the eps or so short, but all discussion about the show is fair game here.
Relevant links:
youtube channel:
www.youtube.com/profile?user=promqueentv
official site:
www.promqueen.tv/
on myspace:
www.myspace.com/promqueentv
promo vid on youtube:
www.youtube.com/watch?v=pDiUK5x43Sk
cheesy tagline: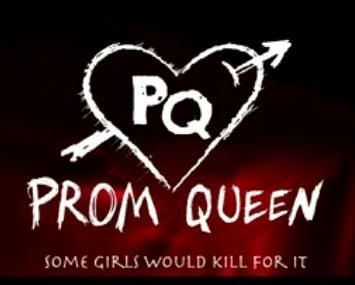 Official Blurb:
love. betrayal. sex. gossip. deception. and that's just before third period.
Senior year is a crazy time in anybody's life - full of uncertainty - and Prom is supposed to be a night when dreams come true. But this year, at Edward Adams High School, there is a secret that threatens to unravel the institution forever.
Over the final two months of the year, high school sweethearts will fall apart, friends will be won and lost, hearts will be broken and mended; five girls will be nominated for Prom Queen, but only one of them will win.
And on Prom Night, something terrible will happen.